Live Captions Page
Recapd creates a short URL for your live event that you can easily share with others. Live captions stream onto the page in realtime. Designed for a positive captioning user experience, users love Recapd. They can further refine their experience, changing text size, colors, font styles and more.
Mobile Friendly
Try it on your mobile device too! Recapd delivers a mobile-optimized captioning experience that is easy to use and perfect for events and other applications.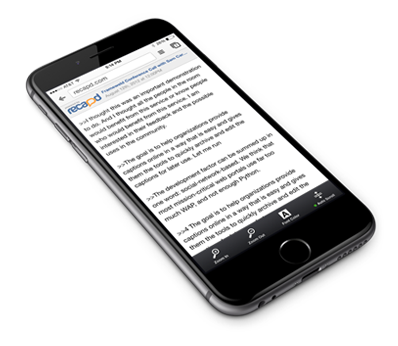 Try the Widget
Try it out on your own page. Use the snippet of code below and watch live captions stream in.
Ready to see more?

With a Recapd account you can schedule events, set event titles, customize the time zone displayed, fully style the embedded widget so it meshes perfectly with your site, set caption delay options to sync perfectly with your live video, use our API, plus many other features we can't cover here.

Get in touch when you're ready to talk.